Welcome to your beautiful cottages in Trier
How it all started...
We usually need places for seminars, workshops and our training in NLP and Wingwave methods. We had always been looking for comfortable rooms where you can feel at ease learning and working.
By chance there was an old barn and house from the 18th century available very close to our Rondo office.
The opportunity to have new rooms for seminars, meeting and accomodation arose combining this with a cosy atmosphere:
◦ create creativity and learning in a pleasant atmosphere
◦ enjoy and exchange ideas in the "idea pooling kitchen"
◦ find out new approaches in a historical ambience rich in wood, light, clay and familiar atmosphere
◦ relax in the inner courtyard
◦ stay overnight in our theme bedrooms
Our aim was to blend traditional and modern.
Through the use of recycled historical building materials and modern technology we created a unique atmospheric experience. For example the heating installation hidden behind the wall.
In our guesthouse you can find sandstone walls, oak timber, hemp thermal isolation, restored half timbered work, mudbrick building style in different colours in the whole house, and beautiful furniture ranging from the Baroque time in Lorraine to Arne Jacobsen´s designs and those of his grandchild Tobias Jacobsen. The combination of old lamps, the tiles and marble emphasis the uniqueness of the rooms.
A particular highlight is our furniture from Thailand, that has partly been specially fitted into our building and has been harmoniously integrated into our comfortable atmosphere.
As there were more and more requests for individual, well-kept and exceptional accommodation in this area over the years, in the following years the cottages "La petite maison" (not available at the moment) and then "Design-Vier" were added.
We are convinced that you will enjoy the stay in our feel-good houses. Enjoy the unique, historic surroundings of Pfalzel, with the Klosterschenke (www.hotel-klosterschenke.de), the Wallmauer, the collegiate church and the Moselle promenade.
Our cottages and our seminar house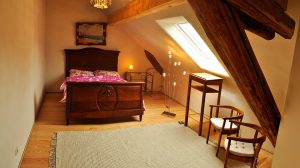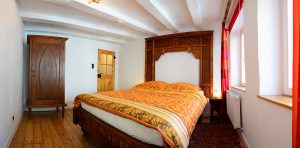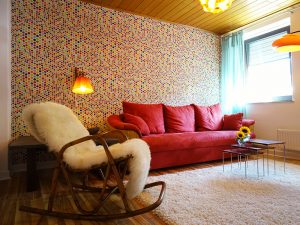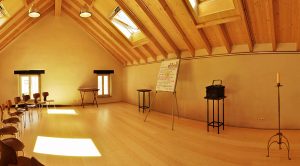 booking.com Traveller Review Award 2023 and airbnb Superhost
Successes should be shared.
We are pleased to receive once again the Traveller Review Award 2022 from booking.com with the grade 9.4 and being an airbnb Superhost.
We would like to thank all our guests.
It is a great pleasure for us to have received these awards, which spurs us on to continue to give only the best for our guests.
We are happy to have been rated "Excellent" for our services for several years in a row and look forward to many more enthusiastic guests in our holiday homes.
About the Traveller Review Award from booking.com:
Every year, booking.com awards accommodation that has consistently high valuation results. These are accommodations with an average score of at least 8.0 and at least 10 reviews on your side.
The Traveller Review Awards from booking.com are a great way to highlight these accommodations and to share the good experiences that guests had there.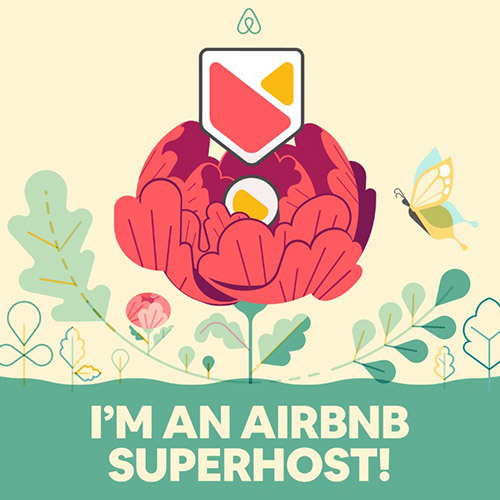 Overall rating   5,0 of 5,0
About the airbnb-Superhost:
Super Hosts are experienced hosts who are a shining example to other hosts and offer their guests an extraordinary travel experience.
Once hosts reach superhost status, a badge appears in their listing and profile so you can easily identify them.